The mission of the Alhambra Police Foundation is to work in partnership with citizens, businesses and philanthropic organizations, to provide resources to the Alhambra Police Department in order to enhance the Department's ability to serve at its highest level in improving public safety, decreasing crime, and making Alhambra a safer place to live, work and visit.
The specific purpose of this foundation is to raise funds to support and enhance innovative programs, projects, activities, training and equipment for the Alhambra Police Department that improve public safety and services to the community.
3-inch Alhambra Police Foundation Die Cut Vinyl Sticker
High quality vinyl sticker
Screen Printed and precision die cut
Dimensions: 3 inches
Material: Vinyl
Manufacturer: Evike.com
$1.50
I Support Alhambra Police Foundation License Plate Frame - White & Blue
Features:
Stamped aluminum construction
All proceeds will be donated to the Alhambra Police Foundation
Show your support for a good cause
Color: White & Blue
Material: Aluminum
Manufacturer: Evike.com
$30.00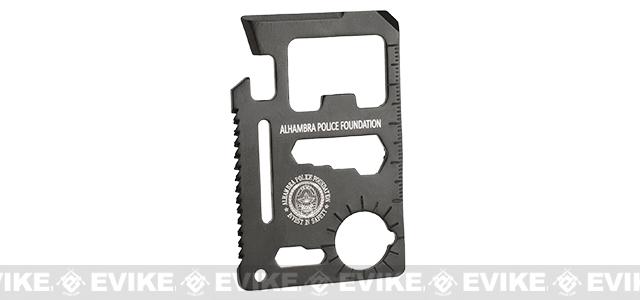 Alhambra Police Charity Steel Black CNC Credit Card Sized Multi-Tool
A little toolbox in your wallet. Good for everyday use, travel, or when you're on a camping trip. Handy credit card sized multi-tool packed with useful features and 11 devices.
Slim and compact for maximum portability, steel made for longevity and durability, leatherette protection sleeve that fits in your wallet, and convenient diagram included.
Integrated Tools:
Can opener
Knife edge
Screwdriver
Metric ruler
Cap opener
Four position wrench
Butterfly wrench
Saw blade
Ancillary indicator
Two position wrench
Lanyard hole
Manufacturer: Evike.com
$5.00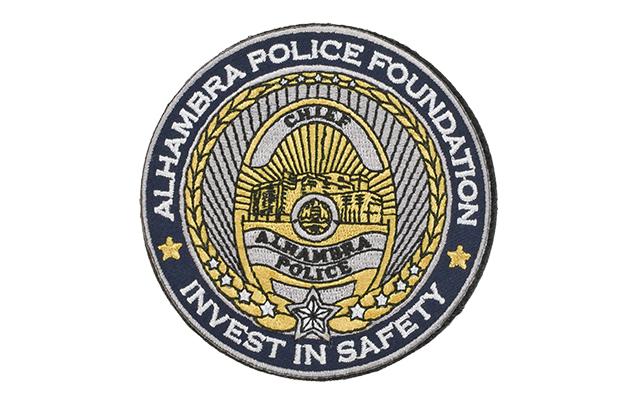 Evike.com Alhambra Police Foundation Shield Morale Patch
High quality embroidered design
Hook velcro backing
Dimensions: 3.5 inches
Color: Blue, Gold, Silver
Manufacturer: Evike.com
$6.00